Donna Marie Kochis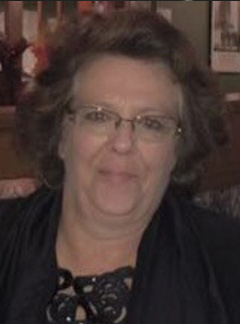 Donna Marie Kochis, 58, Scranton, died at home on Thursday after a battle with lung cancer.
Born in Scranton, on March 22, 1960, the daughter of the late Francis J. Sporer and Theresa M. Ruddy, she was a graduate of Abington Heights High School. She was previously employed with the United States Postal Service and, most recently, with the Scranton Lackawanna Human Development Agency, where she capitalized on her passion for helping others.
She will be remembered for her fierce independence, no-excuses attitude, and quick wit. She was deeply devoted to her family, especially her daughters, a.k.a., her "girls."
She is survived by her husband, Robin Matthew Kochis; her daughters, Ashley Shehadi; and Jillian Kochis and boyfriend, David Matis Jr.; stepson, Christopher Kochis-Carey and wife, Debra; brothers, Kenneth Sporer and wife, Margaret; and Frank Sporer and wife, Christie; sisters, Bonnie Narvaez and husband, Victor; Pam Nguyen and husband, Thinh; Mary Sporer; Ann Marie Bozym and husband, Richard; numerous nieces, nephews and grandchildren.
Her family would like to thank her nurses and doctors at Fox Chase Cancer Treatment Center for their tremendous care and attention.
The funeral will be Tuesday with Mass of Christian Burial at 10 a.m. at St. Paul of the Cross Parish at Sacred Hearts of Jesus and Mary Church, 1217 Prospect Ave., celebrated by the Rev. Scott Sterowski, pastor. Interment, Cathedral Cemetery.
Friends may call Monday from 4 to 8 p.m. at the Neil W. Regan Funeral Home Inc., 1900 Pittston Ave., Scranton. The family requests that those attending the Mass on Tuesday please proceed directly to the church.
In lieu of flowers, donations may be made to Fox Chase Cancer Treatment Center, 333 Cottman Ave., Philadelphia, PA 19111.
To send online condolences visit the funeral home website.