Gerald Ryan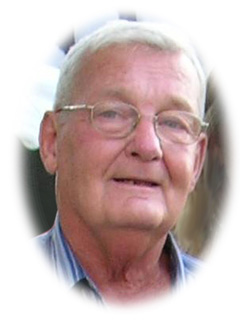 Gerald T. Ryan, 86, a native of Scranton's Hill section, and formerly of Florida, died Saturday at Gino J. Merli Veterans Center after a prolonged and difficult illness. He was a son of the late Alice Gilroy Ryan and Thomas Ryan.
A United States Army Korean War veteran, Jerry was graduated from Central High School and Lock Haven College before earning a master's degree in history from the University of Scranton. He went on to teach high school history in Whitney Point, N.Y., working summers at Mount Airy Lodge and Tamiment as clerk and night auditor. After leaving teaching, he eventually moved to Florida and joined a taxi cab business as a driver returning to the Poconos each summer to work in the hotels.
A lifelong Yankees fan, he once had the good fortune to drive Billy Martin during spring training, a story he fondly told. He also enjoyed his annual pilgrimages to Penn State, tailgating with family and friends, frequenting ball parks (especially Yankee stadium and PNC Field, Moosic). Jerry had a deep knowledge of American history, and his love for this and family contributed to his enthusiasm for cousins near and far, including those in Ireland.
After battling the illness of alcoholism, he achieved sobriety more than 25 years ago with the aid of good friend and mentor Griffith Powell, regularly attending AA meetings, and crediting that organization and his friends for his recovery which inspired many. In the early 2000s, he permanently returned to Scranton and, a devout Catholic, often attended daily Mass.
His greatest loves and sense of pride were his nieces and nephews; he would sacrifice necessities for himself to ensure that all had Christmas presents each year. Whenever possible, he attended their plays, impromptu music sets and sports events. He enjoyed an especially close relationship with his goddaughter Anne Ryan sharing family memories and visits and his godson Joe Adcroft. Joe became Jerry's caregiver and advocate in his later years, each treasuring the other's company whether at ballgames, dinners out or even doctor appointments and hospital stays.
In 2014, to his delight, Jerry was named the grand marshal of the Veterans' Memorial Day Parade, Scranton. Particularly in his later years, Jerry was humble and kind, unfailingly patient when his health failed, and grateful for family, friends and the gift of faith.
He is survived by a sister-in-law, Patricia Lawless Ryan; and 12 nieces and nephews, Patrice Adcroft, Norine Maier, Joseph Adcroft, Marilu Trobough, and Robert, Noel, Kevin, Sean and Dooley Adcroft, Anne and Robert Ryan, and Larry Mayman. He is also survived by 12 great-nieces and nephews (Maier, Dennebaum, Adcroft and Bubser families); and six great-great-nieces and nephews.
Jerry was also preceded in death by beloved sisters, Lucille Ryan and Patricia Ryan Adcroft; and by Joseph Adcroft (brother-in-law); and his dear brothers, Thomas Ryan and Robert (Butch) Ryan.
A Mass of Christian Burial will be celebrated at Immaculate Conception Church on Saturday at 10 a.m. by the Rev. Joseph F. Sica. Friends and family may call from 9 a.m. to 10 a.m. prior to Mass at the church. Interment, Cathedral Cemetery. Military honors are to be provided by Dupont AMVETS. Arrangements, Neil W. Regan Funeral Home, 1900 Pittston Ave., Scranton.
In lieu of flowers, donations may be made to St. Ann's Basilica or Gino J. Merli Veterans Center Activities, Scranton. To send online condolences, visit the funeral home website.