Theresa Conaboy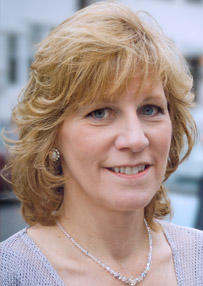 Theresa Conaboy (née Vitali) joined God to start her next adventure on June 27, 2022. On Earth she walked beside her husband, Conan, leading her children and their spouses, Rachel (Charlie), Conan (Kacie), Stephanie, Chrissy (Colin), John (Kimberly), Margaret, Sal (Katie), Richard (Ashley), Alessia; and her grandchildren, Elle, Natalie, Christian, Claire, Conan, Rowan, Aila, Charlie, Cameron, Oliver, Carli, Ainsley, Clark, Colin, Jackson, Skylar and John.
Theresa was a blessing to all who knew her in life including as daughter to Margaret Vitali and the late Louis Vitali; sister, aunt and friend. Theresa had two vocations at which she excelled and that she carries on beyond this life. She is Mom and Grandma. She is the North Star that guides her family, the rock that gives them strength, the shelter that protects them, and the wind that grants them the ability to soar above adversity and reach their full potential. She is her family's role model for what a good life is as wife, mother, grandmother and follower of God.
Please join Theresa's family to celebrate a life well lived at 11 a.m. on Friday, July 1, at 14015 Upper Maple Drive, Clarks Summit, PA 18411. Please wear bright colors. Theresa loved to be surrounded by natural beauty, especially flowers. All are invited to bring flowers or a plant that will be included in Theresa's garden.